ecaf
Fintech papers gezocht voor nieuwe academische uitgave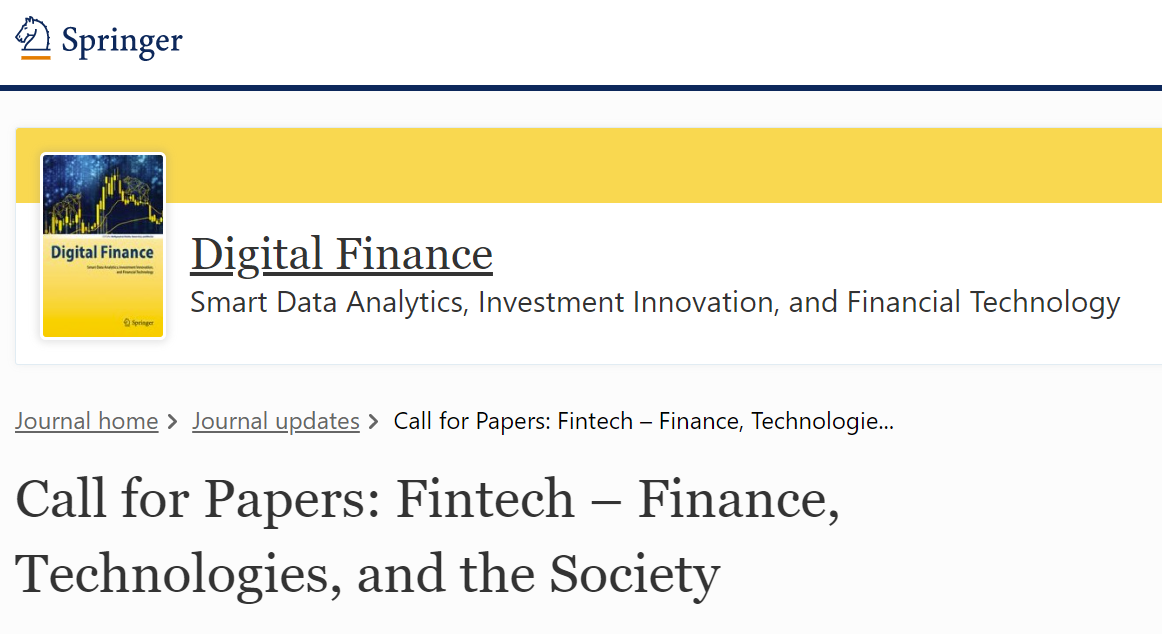 Als onderdeel van het jaarlijkse academische congres van het European Centre for Alternative Finance zal een aparte publicatie worden uitgebracht over de laatste academische inzichten in de Fintech markt.
We zijn op zoek naar nieuwe onderzoeken over de technologie achter Fintech (van cryptocurrencies tot machine learning en Blockchain oplossingen), maar ook onderzoeken rond nieuwe financieringsvormen (inclusive finance, social finance, crowdfunding).
Praktische informatie
Meer informatie over de call for papers: "Digital Finance Call for Papers: Fintech – Finance, Technologies, and the Society".
Deadline aanmelden: 30 april
Editors:
Daniele Marazzina and Emilio Barucci – Politecnico di Milano
Ronald Kleverlaan, Friedemann Polzin, and Thomas Walther – Utrecht University
Mogelijke onderwerpen:
* theoretical analysis of the fintech domain (finance and economic analysis);
* machine learning applications to finance;
* cryptocurrencies and digital currencies (like CBDC);
* blockchain technologies, smart contracts;
* big data analysis, nowcasting, and text analysis in finance;
* network analysis in finance;
* behavioral finance;
* fintech and its social impact (financial inclusion, environment, equality, ...);
* crowdfunding, social/P2P lending to increase access to finance and broaden the investor base;
* fintech as enabler of sustainable finance/impact investing;
* risks of machine-based decision making in finance;
* ethics and fintech to prevent a potential new financial crisis;
* big data and fintech (increasing privacy, cyber security);
* regulation of fintech markets to catalyze societal value creation.